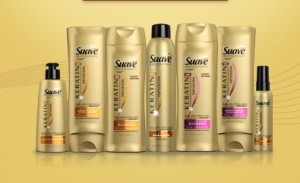 The quick answer is NO. I keep saying that the millennial old concept of profit-driven economy is approaching to its suicidal dead end simply because profit maximization and growing GDP values have little or nothing to do with improvement of health and well-being of the humanity.This potentially fatal conceptual contradiction becomes increasingly obvious with broadening of inevitable economic globalization process.The functioning of present economy, coupled with the fiat money and fractional reserve banking policies, is in essence the major cause of deteriorating health of consumers and environmental devastation of the planet.Critical problems the humanity faces today cannot be solved within the existing system of economic absurd. For these reasons, the consumers better be ready for more enticing lies, more sophisticated marketing tricks and more disappointments and pain.
The other day hundreds of women nationwide are suing Suave, the manufacturer and designer of a hair smoothing product that they say caused them severe hair loss and other damages. According to the FDA enforcement report of June 2012, "Unilever has received numerous consumer complaints related to undesired hair treatment outcomes and potential consumer misunderstanding for Suave Professionals Keratin Infusion 30 Day Smoothing Kit" in regard to 381,288 units. This is just another issue adversely affecting the consumer's health which represents a tip of the iceberg of the systemic failure when regulations and warnings after warnings do little to protect people. Keep reading.
Below is an excellent article written by Ruth Winter, MS, the author of 37 popular health books including the ones about food and cosmetic ingredients.
Do you believe cosmetics can reverse the signs of aging? It would be wonderful, if true. [Read: Estee Lauder in courts over anti-aging claims]. The US Food and Drug Administration (FDA) just again issued warnings to cosmetic companies, including Avon; Lancôme (a subsidiary of L'Oreal); Andes Natural Skin Care based in Nevada and Jason Beckett, located in New Jersey. All of the FDA letters alleged the firms marketed their products using improper claims. Simply, if a cosmetic could really cure wrinkles, they would be a drug and not cosmetic, which is not to change your body's structures or functioning. The testing of drug costs millions while, in fact, anyone can mix things in his or her kitchen and put it on the market as a cosmetic.
Will the FDA's latest efforts bring about any changes? Maybe in the names of the anti-aging products but the FDA is poor and the big cosmetic manufactures have millions to fight any court case against them
I believed I was early in the fight against false claims by cosmetic companies with my book: A Consumer's Dictionary of Cosmetic Ingredients first published by Crown in 1972 and today in its Seventh Edition. I received information about forthcoming legislations regarding cosmetics and other consumer products from senators such as the late Ted Kennedy. Nothing came of their efforts in Congress.
I have to admit that I and all the other consumer groups were late in game. In researching this subject. I found journal papers from as far back as 1960 citing the problem about false advertising by cosmetic firms. One I liked most was from: 16 Business Law.81 (1960-1961) Federal Trade Commission Regulation of Food, Drug And Cosmetic Advertising by Earl W. Kintner, Chairman of the Federal Trade Commission. He wrote" The most cursory backward glance instantly reveal that the false and misleading description of foods, drugs and cosmetics has plagued mankind since the days of the first witch doctor."
In 1960, when Kintner was Chairman of the FTC, 560 complaints were filed 410 orders involving monopolies and 359 complaints against deceptive practices. His prior job as a member of the UN's War Crimes Commission in London was apparently a lot easier. The Commission just had to prove guilt and rule on punishment for felons. The Commission would have the very difficult job of convincing  today's age-panicked consumers of  cosmetic fraud.  People are willing to pay sometimes very big money for products promoted to hold back the wrinkles of time.
The only way to combat false advertising of cosmetics is by you and other consumers knowing the facts. Cosmetic companies are very sensitive to bad publicity. It can waste almost all the money spent on promotion. And sometimes, cosmetics can contain potentially harmful ingredients.
Johnson and Johnson, for example, makers of Aveno, Neutrogena and Johnson Baby Shampoo recently announced it would be removing carcinogens and other toxic chemicals from baby and adult products.
I believe that being able to look up ingredients in my Consumer's Dictionary of Cosmetic Ingredients helped but the major credit which made J&J take action is very much due to The Campaign for Safe Cosmetics, a national coalition of more than 175 nonprofit organizations working to eliminate dangerous chemicals from cosmetics and led by The Breast Cancer Fund; Clean Water Action; Commonweal; Environmental Working Group (EWG) ; Friends of the Earth, and Women's Voices for the Earth. The research they accumulated and the pressure they put on politicians and companies has been very powerful. The coalition did emphasize harmful ingredients but I believe that when they made their findings public it was a major factor in bringing about the beginning of change in the freewheeling cosmetic industry.
As far as false advertising, I like the observation one of my friends sent me via e-mail: "Relax, at least wrinkles don't hurt!"
Category: Cosmetics