Health statistics for the U.S. children
According to the U.S. Centers for Disease Control and Prevention, as of the year of 2011 we had 9.5% (7.1 million) children with asthma, 8.4% (6.2 million) children diagnosed with ADHD and staggering 48% of U.S. children under age 18 suffered from various types of allergies. Read PDF file Summary Health Statistics for US Children_2011.
Alarming jump to 2.0% incidence of Autism Spectrum Disorders was reported by parents in 2012 from only 1.16% in 2007. Read PDF file Changes in Prevalence of Parent_reported Autism Spectrum Disorder. Even worse, this year was reported 11% rise in ADHD diagnosis and autism is now recognized as an epidemic. The increasing numbers appear to be an ongoing trend in the United States over the past several decades which, in my opinion, reflects increasingly deteriorating quality of American food.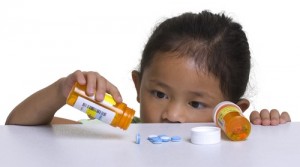 Two years ago, in 2011, 10 million children in the United States had a health problem for which prescription medication had been taken for at least 3 months (See Summary Health Statistics for US Children_2011). By now the numbers are perhaps even higher. Alliance for Natural Health USA reports that Medicaid more than doubled the amount it spent on psychiatric drugs between 1999 and 2008 (the last year for which data is available), and now spends $3.8 billion on antipsychotics, more than any other class of drugs.
How to stop the devastating trend?
Deteriorating health of American children brings huge amount of scare and stress pressure on the American families. What to do, how to protect our children? How to stop the devastating trend? What the future of this country will be like if we fail? Here is a quotation from recent CNN article, Autism: What we know right now: "The best studies we have now point to things that babies are exposed to in the womb, when the brain is forming," says Hertz-Picciotto. Living in areas with high levels of air pollution (such as near a freeway), having low levels of folic acid, being overweight or diabetic, and having a high fever during pregnancy all seem to up a woman's risk of having a child with autism." Yes, it is great that medical society and mainstream mass media no longer blame "refrigerator moms" or genetics alone for the autistic spectrum disorder. Yes, environmental pollutants perhaps play a role but why no one of the experts say nothing about millions of pounds of chemical pollutants deliberately added into the American food supply? Do over 3000 FDA approved food additives in the American food supply deserve more attention? Doesn't the fact that 23,178,881.35 pounds of artificial food colors were certified by the FDA last year (2012) that is 48% up from 15,722,200.33 pounds certified a decade ago in 2002, deserve to be taken into account? Yes, of course it does, in my opinion, because it translates to some 33 g of deliberately added nasty chemicals consumed by every American including children, babies and pregnant women. Diet of average American is heavily loaded with many other purposefully added chemical food pollutants. No wonder we take more prescription drugs but health problems are only getting worse. Indeed: You cannot fix your health until you fix your diet! So a big part of the solution is this: American children need clean human food first and then, maybe, some medications.
Medications often may cause more harm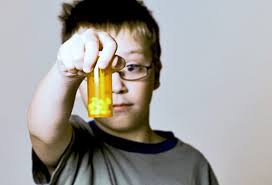 First of all it is worth remembering: Not a single drug is without side effects. So whenever you use a medication for treatment of health condition chances are that you bring some harm too. Antibiotics are the brightest example of the drugs of revolutionary significance that saved millions of lives but in the same time they were broadly abused and now residual antibiotics are environmental pollutants too. However many other drugs, in particular weight loss pills like Lipozene, Lipitor, etc., are harmful by design.
Tylenol (acetaminophen) is widely used in both prescription and over-the-counter (OTC) products to reduce pain and fever. It is one of the most commonly used drugs in the United States. Examples of prescription products that contain acetaminophen include hydrocodone with acetaminophen (Vicodin, Lortab), and oxycodone with acetaminophen (Tylox, Percocet). I bet, there is no a single family in this country who did not use Tylenol designed for children because it has long been a standard remedy for fever and pain in children. It's effective and readily available without a prescription. In excess, however, even good things can be harmful – see related Mayo Clinic article Why Dose Matters. The below is warning from the FDA released in 2011:
FDA Drug Safety Communication: Prescription Acetaminophen Products to be Limited to 325 mg Per Dosage Unit; Boxed Warning Will Highlight Potential for Severe Liver Failure
From 1998 to 2003, acetaminophen (Tylenol) was the leading cause of acute liver failure in the United States, with 48% of acetaminophen-related cases (131 of 275) associated with accidental overdose.
A 2007 Centers for Disease Control and Prevention (CDC) population-based report estimates that, nationally, there are 1600 cases of acute liver failure (ALF) each year (all causes). Acetaminophen-related ALF was the most common etiology.
Also, according to the FDA, in rare cases Tylenol causes serious skin reactions.
Psychoactive drugs for treatment of depressions, ADHD and autism spectrum disorders, etc., are another big concern, most notoriously Ritalin, Prozac and Zoloft and others which were associated with literally every aggression outburst and mass shootings reported for the last decade or so. Here is another quotation from newly published article by Alliance for Natural Health USA: Medicaid is Drowning our Kids in Toxic Psychiatric Drugs! "…Common side effects for one common psychiatric medication include a shuffling walk, drooling, rapid weight gain, and the inability to speak. Stopping the antipsychotics often involves a wrenching withdrawal period of nausea, vomiting, insomnia, tremors, dizziness, and even hallucinations. It's a terrifying list even for an adult, and even more so for the very young children being given these drugs. Over-prescription of these powerful drugs is a lose-lose situation for both taxpayers and the children who take them."
Grassroots movement for healthy food is growing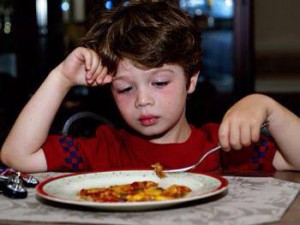 At the circumstances, it is not a surprise that growing number of moms and families are now turning to so called alternative, naturopathic and holistic health measures in attempts to minimize harmful medications and provide better help to their children. Shula Edelkind, the founder of the American Feingold Association represents one of the most notable activists in the movement for healthy clean food in America. You can find many heartbreaking stories presented on the Feingold Association website and also published by moms who struggle for the health of their children.
Now it is my great pleasure to introduce Jennifer Giustra-Kozek, a licensed psychotherapist, who, after years or trial and error, desperation and struggle, has finally achieved tremendous improvements in her son's health and life by turning away from conventional practices.
As her own son retreated into his own silent world and became more obsessive, anxious and full of rage, she grew more and more desperate to find someone or something to help him.  She spent much time and effort with traditional behavioral and medical treatments and found very little hope.  She knew the next step would be medication and felt strongly that she did not want her son to go down that road, knowing first-hand about the possible devastating side-effects including, increased depression, social withdrawal, paranoia, impulsiveness, seizures, and increased violent behavior.
She began treating her son with the help of a naturopath with diet modification, nutritional supplementation, homeopathy, osteopathic care, chiropractic care and acupressure. She addressed bowel and gut inflammation and toxicity issues, gut permeability, food sensitivities, hypoglycemia, adrenal fatigue, and got to the root of all of his nutritional deficiencies.
After much success treating her own son, it has become her mission to reach out to the millions of parents and share her story and experience on how she turned away from conventional methods. She also talks openly about our current food and pharmaceutical industry practices. For example, adding more dopamine, to an already dopamine saturated brain may cause horrendous consequences. Dopamine-activating stimulants such as cocaine, amphetamine, and Ritalin are addictive in high doses, but are used at lower doses to treat ADHD.
Her Facebook page Healing ADHD & Asperger's without Hurting enjoys support of 7.6 K followers gained in a very short time and the number keeps growing very fast. The below is one of her recent posts presented.
<<Many have asked me why I have started this page and why I so passionately want change. Some of you may not realize that not only do I have a son that was diagnosed on the spectrum, but that I have been actively treating first responders and families of the devastating tragedy at Sandy Hook Elementary School. Ironically, I started writing the book 6 months before the shooting. In January, I decided to start this page out of my own angst and calling to do something that could make a difference in the lives of our children.
I truly believe that Food Sensitivities, Nutritional Deficiencies and certain pharmaceuticals lead to Rage and Violence in some of our kids and I believe the wrong response to the care of kids like Adam Lanza contribute to these types of horrible tragedies. They can become more socially detached, more obsessive, more compulsive and angrier.
There was a very interesting article published on December 15, 2012 called School shootings: How Can American Food Lead to American Blood, by DyeDiet draws our attention to the possible link between the American food diet and food dyes, and the dramatic increase of violent crime by intelligent young people who appear emotionally unattached, socially awkward, and lacking the ability to feel empathy.
Studies conducted in prisons demonstrate that poor health and nutritional problems are common among young criminals, and new research indicates that treating food intolerances, health and diet problems may be one key to preventing behavioral problems, antisocial behavior and even criminality.
According to studies and surveys, offenders are more likely to exhibit signs of eye-nose throat issues, stomach ailments, insomnia, poor concentration, poor memory, impulsivity and hyperactivity. "Noting that many symptoms exhibited by the offenders could be linked to food allergies or food intolerance." Bennett et al, tested the effects of nutritional interventions on young criminals.
The researchers provided treatment for all subjects, including dietary restriction and allergy desensitization therapy. Bennett et al, say that the health and behavior of all subjects improved during treatment. Three children later discontinued the dietary intervention, and two re-offended. Of the six other subjects, two re-offended, "but with much reduced frequency and violence than before the project." In all, of nine subjects, five did not re-offend during the two years following the intervention.
Research shows that nutritional deficiencies and food sensitivities to certain foods and additives can cause hyperactivity—a strong risk factor for criminality. Here are two references:
C. Peter W. Bennett, Leonard M. McEwen, Helen C. McEwen, and Eunice L. Rose, The Shipley Project: treating food allergy to prevent criminal behaviour in community settings, Journal of Nutritional and Environmental Medicine, Vol. 8, 1998, p. 77-83;
C. Peter W. Bennett and Jonathan Brostoff, The health of criminals related to behaviour, food, allergy and nutrition: a controlled study of 100 persistent young offenders, Journal of Nutritional and Environmental Medicine, Vol. 7, 1997, p. 359-366.>>
Our mission is to reach out to as many of parents who struggle with the dilemma whether or not to medicate their children. But first thing is first: We need to start feeding our children with clean food that is free of harmful chemicals both purposefully and unintentionally added, watch the improvements and then decide what kind of medical or other treatment is appropriate. The Facebook page Healing ADHD & Asperger's Without Hurting, is certainly helpful for every parent who has a child diagnosed with ADHD, OCD, motor and speech apraxia, Sensory Processing Disorders, and any Autism Spectrum Disorders. Thank you for reading and good luck!
Category: American diet, Autism