According to Center for Disease Control and Prevention, about 36% of adult and 17% of young Americans were obese in 2009 – 2010; 53% total. Obesity is expected to reach 65% by 2030 so that obese and overweight people will be more common than normal weigh population (see Why Dr Pepper is not your doctor). If you think that replacement of 130 pounds of sugar average American consumes every year by an equivalent of synthetic chemical which has never existed in nature may somehow solve the problem, you are wrong. There is a saying: "We Are What We Eat" that is about right. And let me extend the idea by saying: "The more we deviate from normal human food, the less human we become." Look at this Diet Dr Pepper Cherry swill: of course, no cherry in it. Here is what you allow into your blood instead:
DyeDiet Doesn't Buy It!
Diet Dr Pepper Cherry: Risk, Nutrition and Dye Content
It says on the label: "It's so amazingly smooth, you have to try to believe it!" No, I don't believe it and, guess what? I don't want even to try… How can you drink this cocktail of artificial chemicals and hope to stay healthy, no matter how "smooth" it goes? No way, people, no way. Even regular Diet Dr Pepper is far from being human friendly, but its "cherry" version, due to added Red 40, is a real killer. This liquid gives you UNACCEPTABLY high health risk of DDFI = 44/2 = 22 (record high!) coming with the chemicals and essentially ZERO nutritional value: DDNF = 2/62 ~ 0.03.  Why to drink this chemical pollution, anyway? Sure, you will not die tomorrow. But you will die younger. If the diagram is not convincing enough, consider this:
Trisodium phosphate

(sodium phosphate) is the active ingredient in some

toilet bowl cleaning

tablets. It is generally not good for cleaning bathrooms, because it can stain metal and can damage grout. Also every bottle of diet soda contains ~

20% of your daily sodium

which makes you feel thirsty and may contribute into hypertension.
Food additives to avoid:
Bottom line. Dye Diet Calculator indicates that Diet Dr Pepper Cherry makes you taking extremely high health risk of 44.0 and gives you essentially zero nutritional value of 0.02. If you do care about your health, consider drinking ZERO CALORIE Perrier or Pellegrino mineral water for $1.50 which contains naturally low concentration of minerals and NO synthetic chemicals.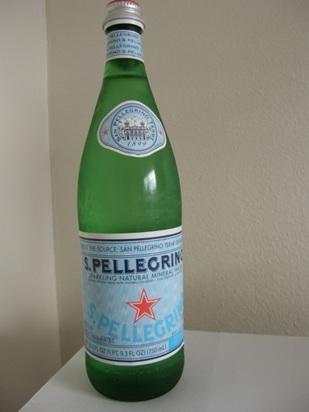 Also, Culligan purified water  is available at Walmart stores for $1.11 per 3 gallons. It is zero calorie too!
Category: American diet, Food Dyes Exposure, Food Terrorism, Soft drinks, Zero calories