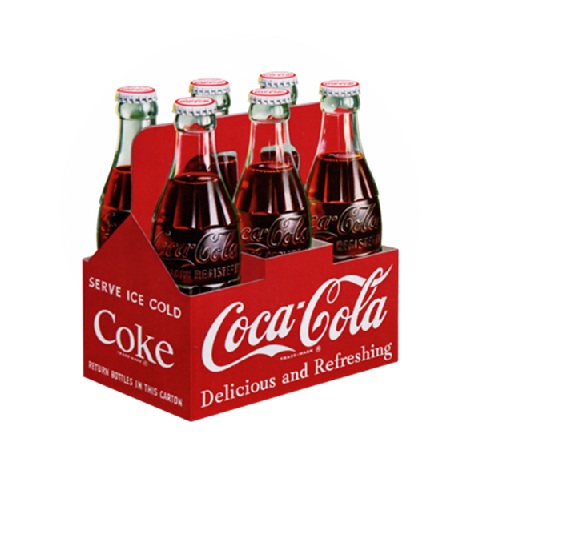 Ignorance is what kills. The below are quotations from an excellent educational book "Fast Food Nation. The Dark Side of the All-American Meal" by Eric Schlosser. A praise for the book left by The Daily Telegraph (London) says: "Eric Schlosser's book on the economy and strategies of the fast food business should be read by anyone who likes to take their children to fast food restaurants. I shell certainly never do that again…"
Eric Schlosser calls the fast food industry The American Way. "Over the last three decades, fast food has infiltrated every nook and cranny of American society. …In 1970, Americans spent about $6 billion on fast food; in 2001, they spent more than $110 billion. Americans now spend more money on fast food than on higher education, personal computers, computer software or new cars."
Let me add this: Only educated nation can proclaim itself to be free.
"Liquid Candy" a 1999 study by the Center for Science in the Public Interest, describes who is not benefiting from the beverage industry's latest marketing efforts: the nation's children. In 1978, the typical teenage boy in the United States drank about seven ounces of soda every day; today he drinks nearly three times that amount, deriving 9 percent of his daily caloric intake from soft drinks. Soda consumption among teenaged girls has doubled within the same period, reaching an average of twelve ounces a day. A significant number of teenage boys are now drinking five or more cans of soda every day. Each can contains the equivalent of about ten teaspoons of sugar. Coke, Pepsi, Mountain Dew, and Dr Pepper also contain caffeine. These sodas provide empty calories and have replaced far more nutritious beverages in the American diet. Excessive soda consumption in childhood can lead to calcium deficiencies and a greater likelihood of bone fractures. Twenty years ago, teenage boys in the United States drank twice as much milk as soda; now they drink twice as much soda as milk. Soft drink consumption has also become commonplace among American toddlers.  About one-fifth of the nation's one- and two-years-olds now drink soda. "In one of the most despicable marketing gambits" Michael Jacobson, the author of "Liquid Candy" reports, "Pepsi, Dr Pepper and Seven-Up encourage feeding soft drinks to babies by licensing their logos to major maker of baby bottles, Munchkin Bottling, Inc.," A 1997 study  published in the Journal of Dentistry for Children found that many infants were indeed being fed soda in those bottles.
(Here is the report: Liquid Candy: How Soft Drinks Are Harming Americans' Health)
The school marketing efforts of the large soda companies have not gone entirely unopposed. Administrators in San Francisco and Seattle have refused to allow the advertising in their schools. "It's our responsibility to make it clear that schools are here to serve children, not commercial interests", declared a member of San Francisco Board of Education. Individual protests have occurred as well. In March of 1998 1,200 students at Greenbrier High School in Evans , Georgia, assembled in the school parking lot, many of them wearing red and white clothing, to spell out the word "Coke." It was Coke in Education Day in the school, and a dozen of Coca-Cola executives had come for the occasion. Greenbrier High was hoped for a $500 prize, which had been offered to the local high school that came up with the best marketing plan for Coca-Cola discount credits. As a part of the festivities, Coke executives had lectured the students on economics and helped them bake a Coca-Cola cake.
(By the way, a newest study indicates that Soda May Raise Your Risk of Depression too)
Most school advertising campaigns are more subtle than Greenbrier High's Coke in Education Day. The spiraling cost of textbooks has led thousands of American school districts to use corporate-sponsored teaching materials. A 1998 study of these teaching materials by the Consumers Union found that 80 percent were biased, providing students with incomplete or slanted information that favored the sponsor's products and views. The Consumer Union found Pizza Hut's Book It! Program – which awards  a free Personal Pan Pizza to children who reach targeted reading levels – to  be "highly commercial." About twenty million elementary school students participated in Book It! during the 1999-2000 school year; Pizza Hut recently expanded the program to include a million preschoolers…"
Finally, this is from the latest CNN Health News: "Despite spending more per person on health care than any other country, Americans are getting sicker and dying younger than our international peers – a problem persisting across all ages and both genders, according to a new report. …This is not a new problem, Woolf noted on a conference call about the report. "It's been going on since 1980 and it's getting progressively worse." …"The tragedy is not that the United States is losing a contest with other countries," the report states, "but that Americans are dying and suffering from illness and injury at rates that are demonstrably unnecessary."
Educate yourself, set yourself free and healthier with the Dye Diet! Eat Food, Not Food Additives!
Category: American diet, Food and Risk, Food Terrorism, Soft drinks