Pure water is zero calories and it is the most essential macronutrient we must replenish daily to enjoy life. Every cell and all the tissues of our body need pure water, not Dr Pepper, not Coca-Cola classic, diet or zero, to function. When you are thirsty and you drink Dr Pepper, your body is forced to fight and eliminate all the contaminants to allow pure water into the cells. It takes time and energy for your body to do so. Some food additives are more harmful than the others and therefore a portion of your living cells may be fatally damaged in the fight. Chemical hostility of non-natural sodas is increasing from classic to diet to zero versions. See why Dr Pepper Diet is NOT your doctor and why it is even worse than other recently reviewed Dr Pepper drinks.
DyeDiet Doesn't Buy It!
Dr Pepper Diet: Risk and Nutrition
Almost all red DyeDiet risk and nutrition diagram just screams to you about unprecedentedly high chemical risk of DDFI = 34/2 = 17 (!) This is a new record of chemical hostility of a product produced for consumption by humans! Not a surprise that it's nutritional value of DDNF  = 2/40 = 0.05 is close to nothing. This is even worse than Dr Pepper cherry  which contains artificial color Red 40! Why so? This is because the only other than water nutritious ingredient, HFCS is replaced by non-nutritious, highly controversial artificial sweetener – aspartame, a suspected brain tumor promoter (read the results of independent studies ASPARTAME Carcinigenic Effects and Life Span Exposure to Low Doses of Aspartame) and liver and lung cancer inducer (Aspartame Induces Cancers ). I know what you may think: Wow! Everybody know that HFCS is bad for us and you call it a nutrient! Yes, that's right. Remember this: Anything, any nutrient consumed in a reckless excess may turn into poison. The amount and the rate of consumption are the factors that determine overall effect a substance produces on your health. Have you heard about water intoxication? Even too much water can be toxic! Here is a useful discussion and experience exchange about drinking ZERO and DIET sodas.
So you decide: To control and nourish or to hurt yourself!
Bottom line. Dr Pepper Diet is an example of chemically polluted water erroneously distributed for consumption by humans. Of course it does not help with dieting! Occasional drinking of such sodas will not immediately damage your organs and brain. However, continuous terror of your body by drinking Dr Pepper Diet (and other classic, diet and zero sodas) regularly should be considered as health-damaging course. On the top of this, diet soda can be addictive. Pure filtered water for $1.11 per 3 gallons and bottled mineral waters are available at your local Walmart sores as perfectly safe hydration alternatives.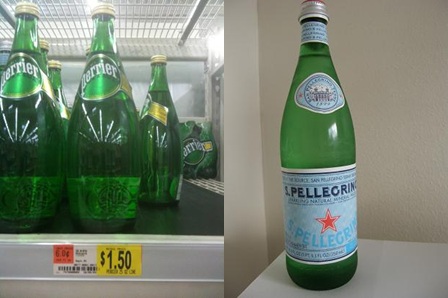 Hydrate yourself right!
Stop Food Terrorism!
Category: Diet drinks, Food Terrorism, Soft drinks