Natural or low fat ice cream?
Summer is coming and people start to spend longer time by the ice cream aisles. What are our choices? Let us take a look at three different brands: Häagen Dazs all natural Strawberry ice cream, Weight Watchers low fat Dark Chocolate Raspberry Cheesecake and Jamba low fat Vanilla Strawberry Jubilation.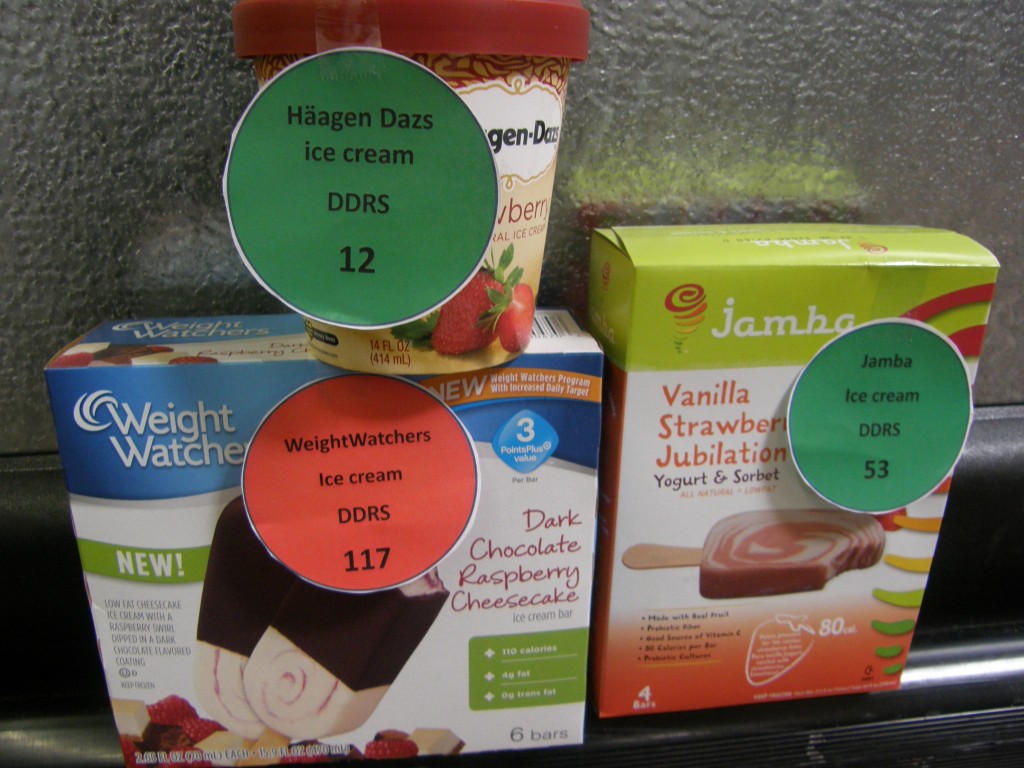 Häagen Dazs Risk Score Diagram, DDRS ~ 12
This all natural ice cream is made of only 5 ingredients, all nutritional (green segments). Therefore it gains lowest DDRS of 12 and DDFI = 0 for no foreign additives in it. If a healthy person eats the Häagen Dazs ice cream in moderation, no health problems are expected to appear.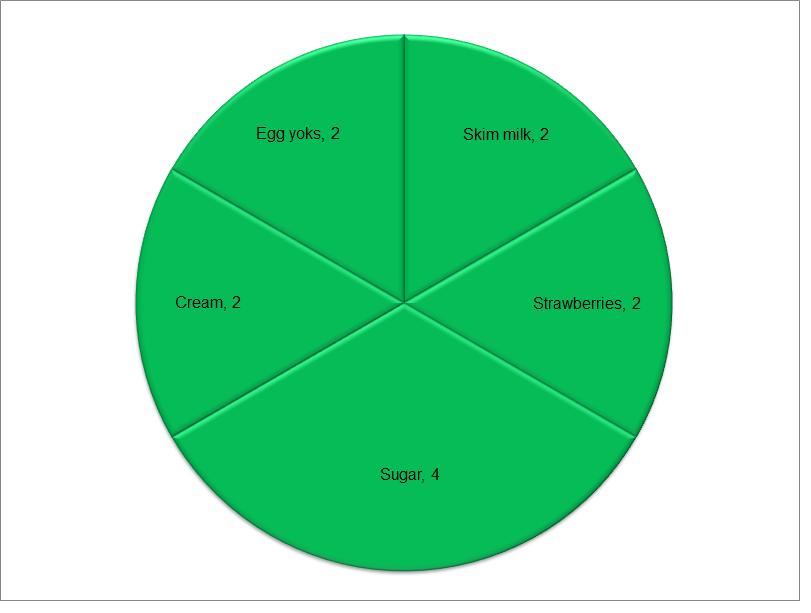 Simply watch your sugar and fat intake! It is remarkable what the manufacturer tells us: "We gently "hug" our strawberries to release the juice. We add the juice to our ice cream and then fold in the fruit to maximize the flavor and preserve the natural color." Looks like real fruit is what it takes to nicely color ice cream! No more, no less.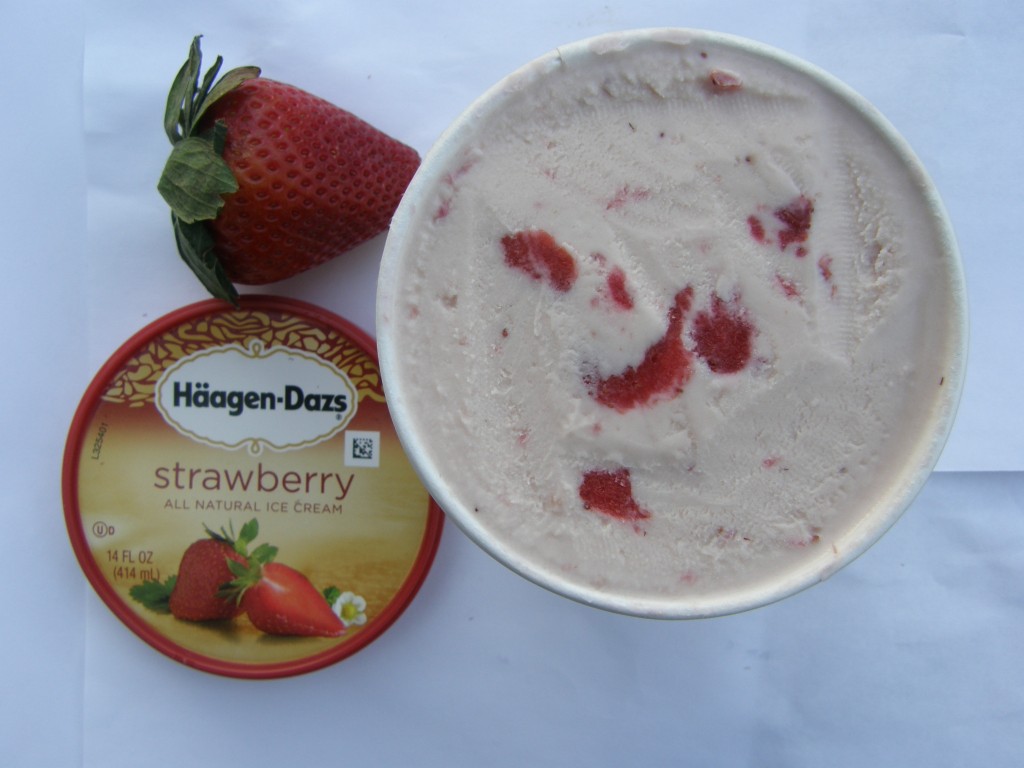 Once again, the lessons we have learned are:
There is no need in an artificial dye or a flavor when enough of a real fruit is added;
If an artificial color or a flavor is present, there is none or very little of a real fruit in the food.
Weight Watchers Risk Score Diagram, DDRS ~ 117
Now look at Weight Watchers brand. Let us see what it takes the manufacturer, Wells' Dairy, Inc., to make low fat Dark Chocolate Raspberry Cheesecake to look like a normal ice cream fruit cheesecake. Well, they have made it with 32 ingredients (!!), 2 foreign (red segments, food dyes), 15 benign (yellow segments) and 15 nutritional (green segments) additives.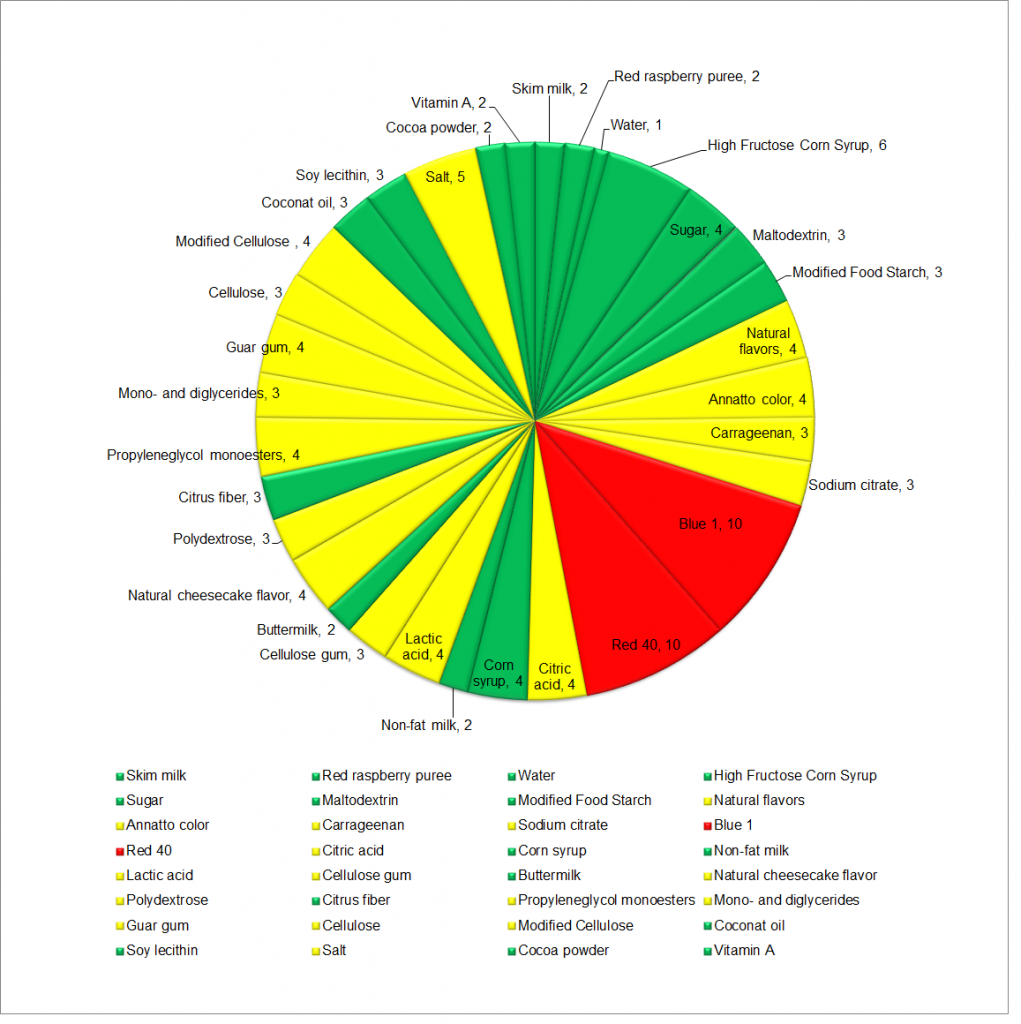 They have used:
Propylene glycol monoesters (Propylene Glycol_MSDS), polydextrose, mono- and di-glycerides, carrageenan, guar gum, modified cellulose, cellulose gum, maltodextrin and soy lecithin as the "low fat" cream replacement.
Instead of cheese you get corn syrup, non-fat milk, lactic acid, cellulose, cellulose gum, buttermilk and natural cheesecake flavor.
High Fructose Corn Syrup, modified food starch, maltodextrin, pectin, sodium citrate and dyes Red 40 and Blue 1 (see also CSPI report Food Dyes: A Rainbow of Risks ) come along with the raspberry puree.
What can I say?  It could be worse; foreign additive risk impact is not too high, DDFI = 20/42 ~ 0.5.
Jamba Risk Score Diagram, DDRS ~ 53
Jamba Vanilla Strawberry Jubilation low fat yogurt & sorbet is made of 6 benign (yellow) and 12 nutritional (green) ingredients. Turmeric and fruit juice are added for the food coloring.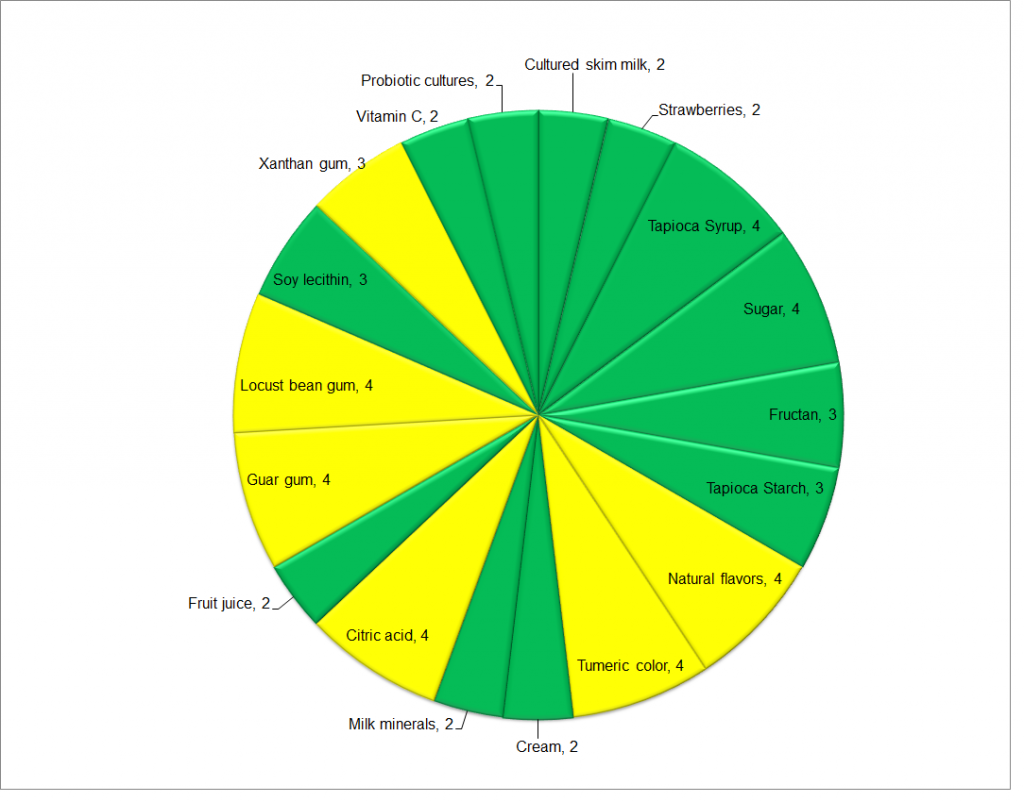 With twice as lower DDRS and no foreign additives (DDFI = 0) in Jamba Jubilation low fat ice cream you take much less health risks than with the Weight Watchers! Furthermore, it is much lower in calories, fat and sugar and you pay even less for all this!
Ice cream nutrition and risk comparison
Additives and Nutrients
Häagen Dazs Strawberry all natural ice cream
WeightWatchers low fat Dark Chocolate Raspberry Cheesecake
Jamba Vanilla Strawberry Jubilation, low fat all natural
 

Colors

added
 None
 Red 40,

Blue 1

 Turmeric, fruit juice
Calories per serving (52 g)
125 (a
110
66 (b
Fat, weight %
15
8
1.6
Sugars, weight %
19
23
19
Protein, weight %
4
4
1.6
Walmart price per 14 FL OZ (414 ml)
$3.32
$4.30 (c
$4.03 (d

Dye

Diet

Risk Score  (DDRS)

12

117

53

 

Dye

Diet Foreign Impact  (DDFI)

0

20/42 ~ 0.5

0

 

Recommendation

 

Yes

 

NO

 

Yes
a) Re-calculated from the original serving size of ½ cup, 104 g. b) Re-calculated from the original serving size of 1 bar, 63 g. c) RE-calculated from the original $4.88 per 15.9 FL OZ (470 ml) price. d) RE-calculated from the original $2.88 per 10 FL OZ (296 ml) price.
In conclusion, if you like all natural creamy ice cream, Häagen Dazs may be exactly what you are looking for. In the case if you are shopping for a healthy version of  a low fat sweet treat, you may want to look at the Jamba sorbets. I hope the DyeDiet analysis helps you to make healthier food choices.
Category: Dairy products, Ice cream